How to Master Lead Generation.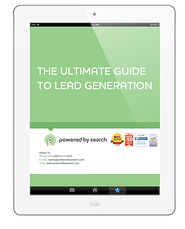 Inbound marketing costs 62% less per lead than traditional, outbound marketing.
By adopting inbound marketing techniques to attract and nurture leads, you are creating marketing that your customers will love.
However, lead generation is much more complex than traditional marketing techniques where you simply release an advertisement in hopes that the customers will come to you.
This guide will introduce you to the idea of lead generation, provide you with methods of lead generation, guide you through the development of your lead generation campaign and teach you the various ways to nurture and convert your leads.
Download the 27 page Ultimate Guide to Lead Generation to learn about:
What Is Lead Generation
Lead Generation Process
Channels of Lead Generation
Starting Your Lead Generation Campaign