Build a Good Reputation.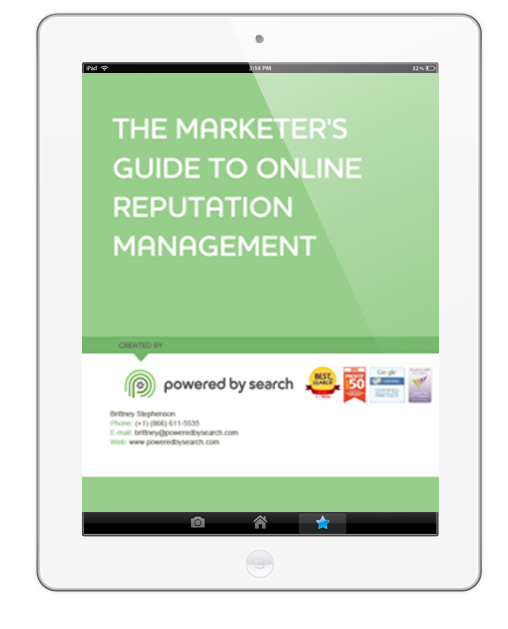 While it takes years and years to build up a positive reputation for your brand, it can all be undone in a matter of hours.
When consumers search for your business online, the first page of results have a huge impact on how they perceive your brand. And there's no second chances when it comes to making a first impression. Negative articles, blog posts, and reviews can destroy your good reputation, and cost your company countless new customers.
Your company's reputation is an important asset. This guide will help you learn how to protect it with online reputation management.
Download the 22 page Marketer's Guide to Online Reputation Management guide to learn about:
Why Reputation Management Matters
Who Can Harm Your Reputation
What To Do When Your Reputation Is Mamaged
What Not To Do
Monitoring the Conversation
Being Proactive